ILately, Kimbra has been thinking about her anxiety. It's something she's struggled with for a long time, but has started to take more seriously as an adult. "I have a really challenging career, so sometimes I [feel like], because I? So I think, well, it makes sense," she says, her native Kiwi accent dulled by years of living in the US. "Any young woman who has been thrown into the young spotlight, who has to think every day about how she appears, to be scrutinized, and has a lot of people investing money in her career – obviously, I'm going to be susceptible to anxiety."
Kimbra Lee Johnson, who you probably know mononymously, has been in the public eye for most of her life. She started performing and making music at age 11 (see the adorable clip of her declaring "one day, I'd love to be a pop star" on a New Zealand children's show). At 17, she signed a management contract with funding, part of a long game plan to prepare her to launch herself as an artist, "which is a huge privilege, but also a lot of pressure." By age 21, she had achieved the kind of success most musicians can only dream of when she appeared on Gotye's 2011 hit Somebody That I Used to Know, which topped the charts in 23 countries, was awarded two Grammys and now ranks among the best-selling digital singles of all time. Her debut album, released soon after, went platinum in Australia and New Zealand and proved her talent for creating interesting, left-of-center pop songs that are more Björk than Britney Spears.
Now 32, Kimbra is set to release her fourth album, A Reckoning. It's her first release as an independent artist, which seems significant given her early years as a major-label darling. She had her childhood wish to become a pop star, but now she can reflect on the good and bad it brought. The Hamilton-born artist loves performing and feels music is her purpose. But success also meant challenge and sacrifice.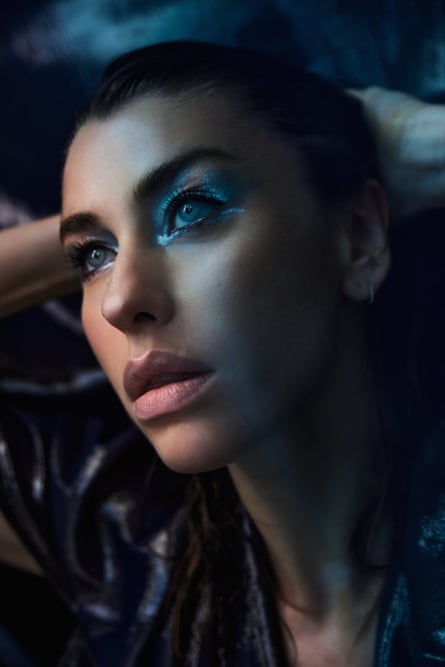 "It's a pretty lonely life," Kimbra says, before taking one of the many long pauses she'll take during our conversation, choosing her words carefully. "Few people can truly understand the pressures you are under. And I think loneliness is responsible for many things. When you are alone then you are more in your head and then your mental health goes away [the window]."
Of course, Kimbra couldn't have known what she was signing up for when this all started. At 17, as soon as she finished high school, she moved from New Zealand to Melbourne to start work on her debut album, expanding on tracks she wrote when she was 15, including Settle Down and The Build Up. Suddenly, she went from being a "pretty normal" teenager with lots of friends and hobbies to being alone in a new city, her life revolving around work. It was a tough transition, but in 2010 the hard work paid off and she signed with Warner. The deal was brokered by her then-manager Mark Richardson, an industry veteran who flew to Auckland to meet Kimbra and her parents after hearing a demo on her MySpace page.
Richardson put her in the studio with producer François Tétaz to work on the album. At the time, Tétaz was also working on the next album by singer-songwriter Wally de Backer, also known as Gotye. The duo asked Kimbra if she would be interested in singing an eccentric and spacey Gotye song they were trying to find the right guest vocalist for – Somebody That I Used to Know.
"She recorded that vocal in her bedroom with Wally and the rest is history," remembers Richardson. "It just exploded."
Suddenly Kimbra was everywhere. Vows, the debut album the 21-year-old had been quietly working on for years, was released a month later. But the success of Somebody That I Used to Know was "challenging" for Kimbra, thinks Richardson.
"It's like a big adrenaline rush," he describes. They were developing Kimbra as an artist, who was moving at a good pace before Gotye. "And then, the next minute, she's onstage receiving a Grammy from Prince… It's hard to deal with. Because all of a sudden you get it all instead of slowly, steadily gaining it all."
Kimbra wishes she could have enjoyed or even remembered more of that time instead of constantly thinking about the next step. "But that's something you don't really know when you're 20," she says. She's learned how nonstop touring and her "consumer" focus on music can cut her off from friends, and that fame can be a double-edged sword.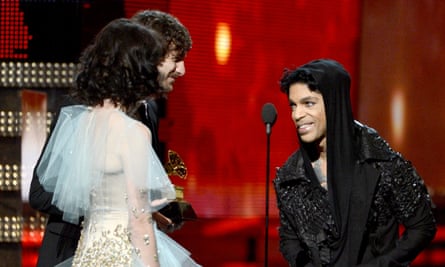 "I don't like the transactional part of fame, where I exist to be a prop for your Instagram photo. I don't like to feel like a product. I don't like having to sustain a fantasy all the time," she lists. "The expectation of always having to look like a pop star is exhausting. And I don't like how narcissistic fame is. I spend so much time looking at myself; it's really boring – in the mirror, approving promotional photos, doing stuff on social media. There is a self-centered part of fame that you must always be aware of. It's a price I'm willing to pay… I just wish it wasn't so 'me, me, me'. Because I really mean it – it's really boring to only think about yourself, and fame does that. It just creates an echo chamber."
In 2014, Kimbra pulled the brakes. She began work on her second album, The Golden Echo, in Los Angeles. It was the turning point in her career. Richardson says the pressure was on from her label after Vows and the Gotye track to release a big follow-up album; a desire that was at times at odds with Kimbra's own vision. "She was trying to push the boundaries of music," says Richardson. "She didn't want to be molded into the next Katy Perry."
Excited about her new access to artists whose work she had long admired, Kimbra filled the record with big ideas and big collaborations with the likes of John Legend, Daniel Johns and Thundercat. "There was no organic flow with it… and I think it just got lost a little bit, to be honest," says Richardson.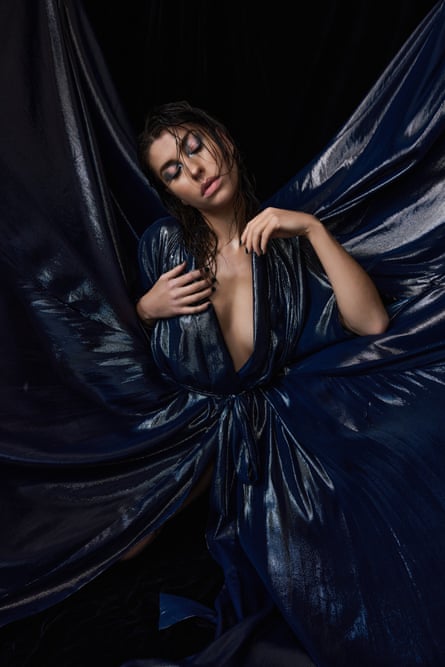 The Golden Echo divided critical opinion and failed to replicate the commercial success of its debut. Kimbra was happy with her decision to "weird" with the album and is indifferent about how it fared. "It probably wasn't a smart business move, but that's okay. I like it," she says.
Richardson and Kimbra broke up after that. She moved to New York and four years later released her third album, Primal Heart. There was "always the hope that I would have more pop success," says Kimbra. But it didn't do well on the charts and soon after she pulled out of her contract with Warner, feeling that she and the label were no longer on the same page.
"I was on a six-album deal and they wanted to extend it to eight albums and pick my next producer. No," she says. "They want to sign SoundCloud rappers – it just wasn't the right fit anymore."
In the years following the breakup, Kimbra has gone through an intense period of personal challenges that include the sudden death of her best friend, breakups, and navigating New York during the apocalyptic early days of the pandemic. She has had to confront the way she processes big, heavy emotions and the "scary things" that live inside her, including the destructive ways she says her anxiety can sometimes manifest itself. She began to think more about the afterlife, delved deeper into spirituality. All of that spilled over onto their fourth album – one that is sonically more pared-down than their previous work, with many darker, more introspective tracks like the haunting lead single Save Me. Writing it was an ointment.
"I'm so grateful to God that I have music, because I don't know how else I could get out of this tension, this chaos," she says. "I have a lot of internal dialogue and it's not always kind."
When at home in New York, Kimbra enjoys simple pleasures: yoga, watercolor painting, walking her dog and watching "shitty reality TV like everyone else." And now she's an independent artist, she feels "liberated" in her work; no longer having to deal with a label's expectations of how their music should sound.
"I just want to make music I like," she says. "I can't go out selling something I don't believe in… I'm leaving a legacy. I want to do shit that will matter when I die."
Having gone through the major label machine and come out the other side, Kimbra sees both positives and negatives. The music industry can be exploitative, patriarchal and "very obscure in the way it's set up," she says. But she also knows that she owes much of her success to people in the industry who believe in her. She's started producing for other musicians – something that gives her a healthy sense of distance – and she wants to mentor more young musicians.
Looking back, "it's crazy to think about how ambitious I was as a kid," she says of those early days of her career when she threw it all into music. But everything that's happened along the way seems to have brought her this far.
"[Without it], I wouldn't be able to help other young women with anxiety and the pressures of the music industry. I wouldn't have all those things to offer. You know like if someone has been married to the same person their whole life and they're trying to give you relationship advice — you're like, well, you really don't know," she says. "Then I wouldn't change a thing."
Reckoning will be released on January 27th. Kimbra is touring Europe in January and North America in February and March.