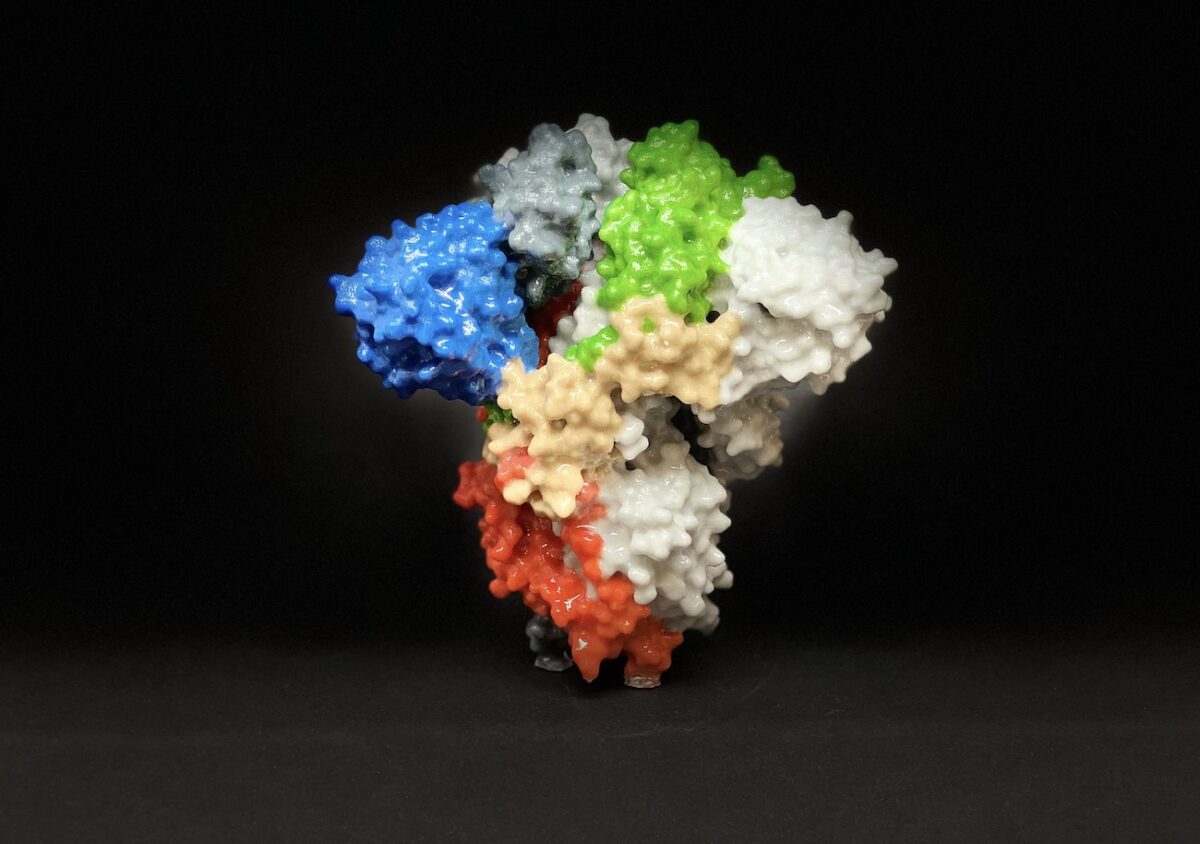 People who suffered from myocarditis after receiving an mRNA-based COVID-19 vaccine had persistently higher levels of circulating spike protein compared to those who also received an mRNA-based COVID-19 vaccine but did not develop myocarditis, according to findings from a new study.
The study, published Jan. 4 in the Journal of the American Heart Association, sought to better understand the immune profiles — also called immune profiles — of people who suffered from myocarditis after receiving an mRNA-based vaccine.
From January 2021 to February 2022, researchers prospectively obtained blood samples from 61 adolescents and young adults, all vaccinated with Pfizer vaccine or Moderna COVID-19 mRNA.
Of the cohort, 16 were hospitalized with myocarditis following the COVID-19 vaccination and presented to Massachusetts General for Children or Boston Children's Hospital with chest pain. The other 45 people were used as "healthy, asymptomatic, age-matched" control subjects in the study; did not show symptoms of myocarditis after vaccination. The researchers did not include unvaccinated people as control subjects in the study.
"We performed an extensive antibody profile, including testing for SARS-CoV-2-specific humoral responses and evaluation of autoantibodies or antibodies against the human-relevant virome, SARS-CoV-2-specific T-cell analysis, and cytokine and SARS-CoV -2 antigen profile," the authors stated.
discoveries
The researchers flagged what they called a "remarkable finding," which was that "markedly elevated levels of full-length spike protein (33.9 ± 22.4 pg/mL), not bound by antibodies, were detected in the plasma of individuals with post-vaccination myocarditis, whereas no free peak was detected in asymptomatic vaccinated control subjects (unpaired t-test; P < 0.0001).
A p-value less than 0.05 would be considered statistically significant.
Otherwise, they found that in the myocarditis group, "adaptive immunity and T-cell responses were essentially indistinguishable from those of asymptomatic, age-matched vaccinated control subjects," although the myocarditis group observed "a modest increase in the production of cytokines".
"The immune profile of post-vaccine myocarditis is distinct, however, from acute SARS-CoV-2 infection and late post-inflammatory disease MIS-C," the researchers noted.
They said that in the myocarditis cohort, they found "no evidence of autoantibody production, concomitant viral infections, or excessive antibody responses to anti-SARS-CoV-2 mRNA vaccines."
The authors said their study "does not distinguish" whether high levels of circulating spike protein "are the cause or consequence" of myocarditis in vaccinated patients. They also noted that not all patients with myocarditis had detectable levels of circulating spike protein.
The findings "suggest that administration of anti-spike antibodies, if spike antigenemia is present, could potentially prevent or reverse post-vaccine myocarditis," the article says. Free spike protein circulating in the bloodstream that is not bound by anti-spike antibodies is called "spike antigenemia".
The authors wrote that their findings may help better understand the complications associated with mRNA vaccines and guide future research into COVID-19 vaccine design and dosing.
"These results do not change the risk-benefit ratio, favoring vaccination against COVID-19 to prevent serious clinical outcomes," the authors wrote.
They acknowledged that a limitation of the study is the relatively small sample size. Additionally, people in the study were "not balanced" between the Pfizer and Moderna vaccines, they wrote, noting, "Our entire adolescent control cohort and most of our myocarditis cohort received the [Pfizer] vaccine (n=15)."
.