A Beijing hospital has run out of beds, forcing patients to rest on stretchers or lie on the floor in the hallway, as COVID-19 infections spread rampant in the country and strain the public health sector's resources.
"We don't have beds, we don't have oxygen and we have a room full of sick people waiting," a health worker in the emergency room at Beijing's Chaoyang Hospital told the Financial Times before Christmas.
China has seen the rise in COVID-19 cases following the reversal of the country's "zero-COVID" policy, as the abrupt change came without any increase in vaccinations. Instead, authorities have tried to simply bolster hospitals in anticipation of a new wave of COVID-19, setting up hundreds of "fever clinics" to ramp up testing.
Hospitals were unprepared for just how significant the wave turned out to be, with Chuiyangliu hospital in east Beijing overcrowded with new arrivals and unable to properly abduct them on Jan.
CHINESE TOURIST INFECTED WITH COVID WAS DETAINED IN SOUTH KOREA AFTER ESCAPE FROM QUARANTINE CENTER
One report even suggested hospitals told patients to "bring your own bed" due to shortages.
Associated Press photos show elderly women hunched over with oxygen masks in hallways as they wait for doctors to triage.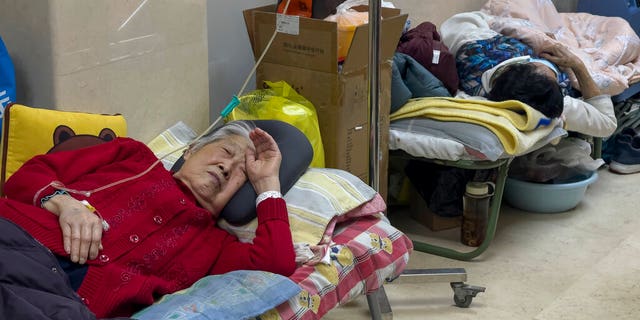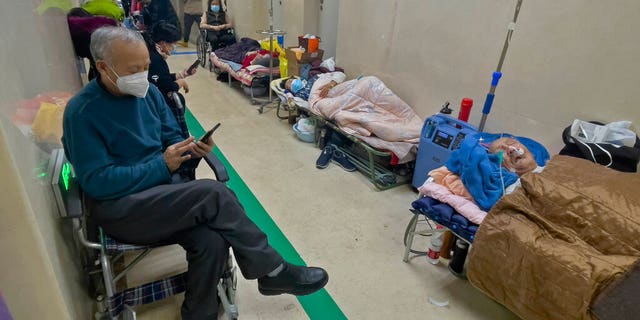 Marc Siegel, professor of medicine at NYU Langone Medical Center and medical contributor to Fox News, told Fox News Digital that the resulting wave of COVID-19 infections shows that the "zero-COVID" strategy "clearly backfired."
"As soon as they launched [the policy]there has been rampant spread of a highly contagious subvariant, XBB, and a high risk of a new, more dangerous variant emerging," Siegel said. "China has maintained its own vaccines, which are inferior to ours, and there has not been much recent vaccine uptake. , so vaccines almost disappeared."
STATE DEPARTMENT ASKS CHINA TO BE MORE TRANSPARENT ON THE CURRENT COVID-19 SITUATION AND VIRUS ORIGINS
He added that "China's vulnerable populations have poor uptake of vaccines, leading to hospitalization and death."
The latest estimates indicate that deaths could rise from 9,000 a day to as many as 25,000 a day in January – a stark contrast to the astronomically low 5,227 deaths before the end of "zero-COVID" compared to the total population, although Siegel said that "we can't trust [China's] numbers."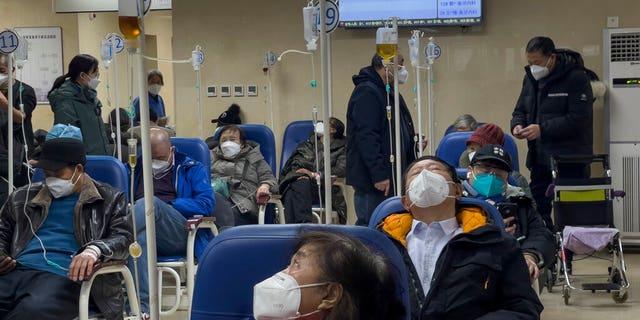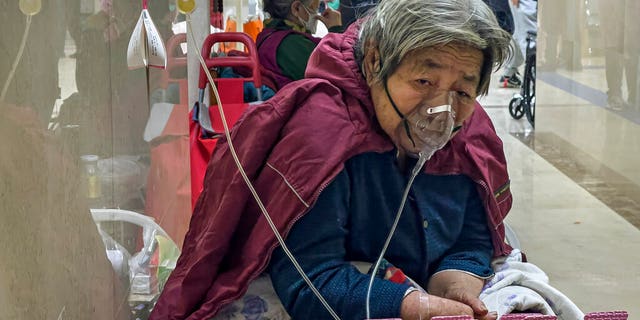 The World Health Organization (WHO) has raised concerns about China's lack of transparency regarding its current situation, with Emergencies Director Dr. Michael Ryan, arguing that China's current figures "under-represent the true impact of the disease in terms of hospital admissions, in terms of ICU admissions and particularly in terms of deaths", reported the British newspaper Evening Standard.
As COVID-19 cases continued to spread, China changed its criteria for reporting key data, particularly what qualifies as a COVID-related death – limited to deaths caused by respiratory failure and pneumonia – and stopped reporting asymptomatic cases.
BELGIUM WILL TEST WASTE WATER ON FLIGHTS ARRIVING FROM CHINA FOR COVID
President Joe Biden said China was "very sensitive" when the US and WHO raised concerns that officials "didn't come forward". The US, along with several other nations, has imposed testing requirements for travelers from China, with Morocco banning any arrivals from the country entirely.
Chinese Foreign Ministry spokesman Mao Ning told reporters on Thursday: "The facts have proved that China has always, in accordance with the principles of legality, punctuality, openness and transparency, maintained close communication and shared relevant information and data with WHO in a timely manner."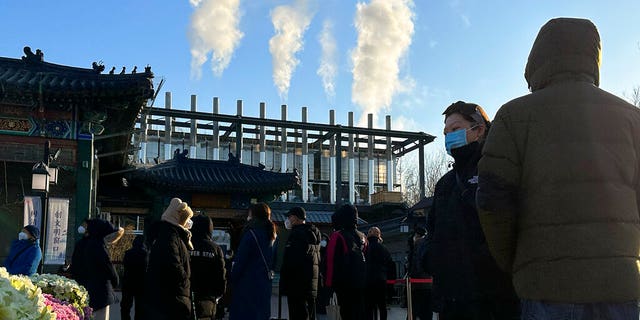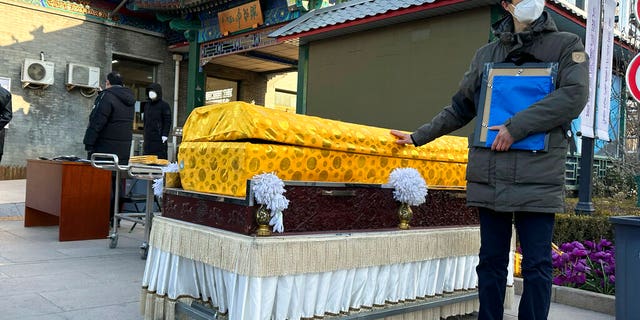 "At present, the COVID situation in China is under control. As China adjusts its COVID response policy, we will continue to carry out activities including technical exchanges with the WHO," Mao said during a press conference. "The WHO Secretariat is expected to take a science-based, objective and fair position and play a positive role in addressing the pandemic globally."
Mao added that "the COVID situation in China is under control", but the images from China present a different story, as photos of street cremations increase as the number of deaths and bodies overwhelm funeral homes.
EUROPEAN UNION OFFERS FREE COVID VACCINES TO CHINA WITH INCREASE IN CASES
In a clip shared on Twitter, a wooden coffin can be seen burning beside what is supposedly a road in rural China; another shows families gathered around a cremation in a parking lot in the middle of a city, according to the New York Post.
And Bloomberg reported that funeral homes cannot afford families more than 10 minutes to mourn in a room full of bodies on stretchers before moving on, with one funeral home handling more than 500 corpses – five times the normal number.
CLICK HERE TO DOWNLOAD THE FOX NEWS APP
One family said they were "lucky" that it was winter because they had to wait five days before the funeral home in Shanghai could come and collect their relative's body.
An employee at Longhua Funeral Home told Bloomberg that "the whole system is at a standstill right now."