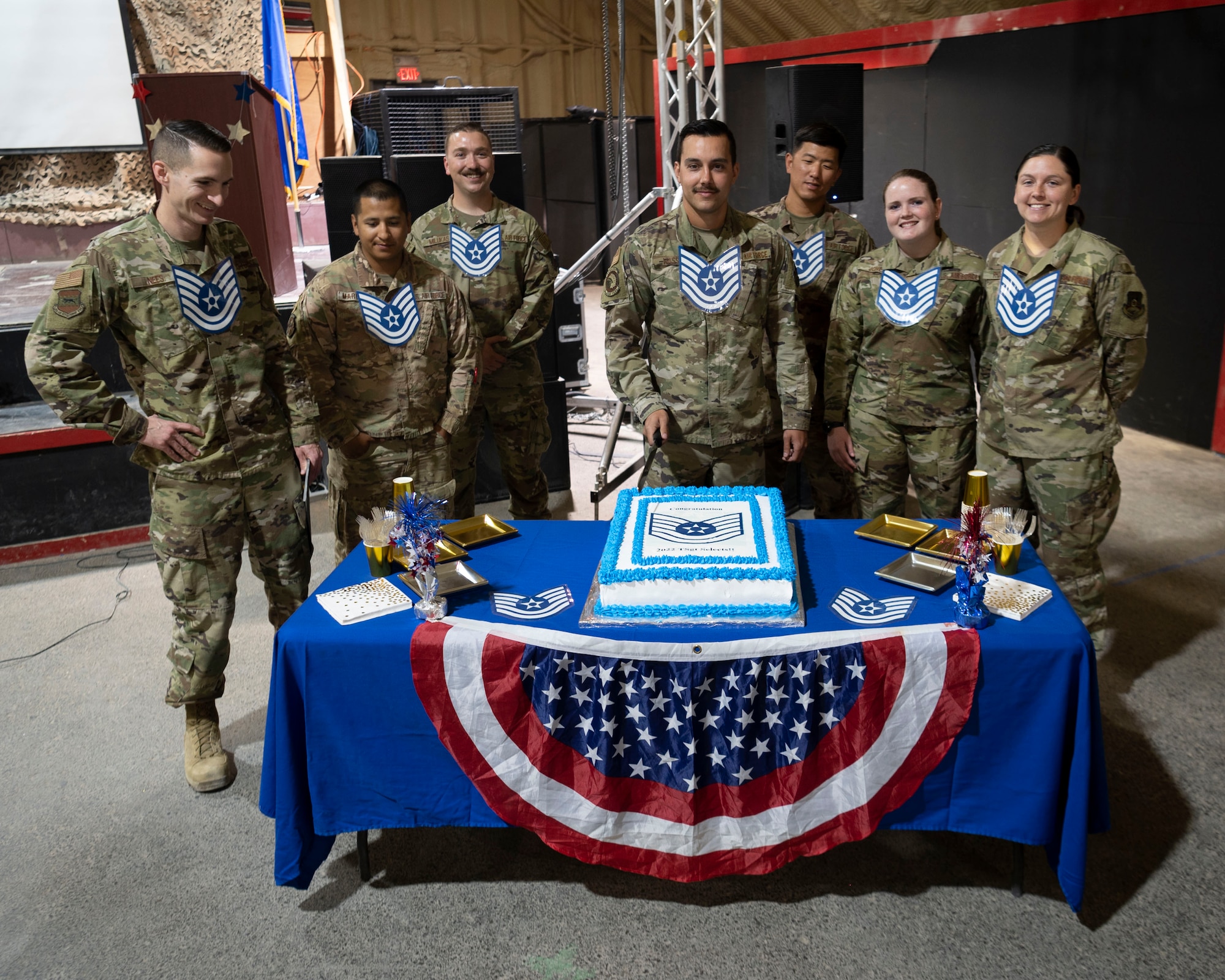 Shaw Air Force Base, South Carolina —
Air Force Financial Management is a Randolph family business. Thanksgiving Dinner Discussions around his table often include talks about the funding floor, the financial system, and how the financial management career field has changed over the past 30 years.
However, my career path was not a traditional one. I enlisted in the military in 2006, but have only served a full ten years in the federal government. Until a few years ago, I had never been to Lackland Air Force Base, Texas. In the 11 months since he started working, he has not received a proper salary. Nor have I received an official military aptitude battery score.
I'm Tech Sergeant Deaven Randolph and I would like to share a story about my non-traditional career path. We hope you come home inspired by the possibilities that the Air Force offers us.
My father is a retired Senior Master Sergeant. Burton Randolph joined the Air Force a few years after I was born, just in time to be deployed to the Middle East for Operations Desert Shield and Desert Storm. He was a radio operator during the Gulf War, but transitioned into his FM career field shortly thereafter. As a result, I grew up hearing about his daily struggles and triumphs in the FM industry. When I was little, I remember asking him, "Did you buy a fighter?" Inspired by his service, I decided in middle school that I wanted to go to the United States Air Force Academy. But I wanted to fly the plane instead of controlling the budget.
Somehow I succeeded and got into the 2010 class. But after he found out I would never fly, he left the program for three years to take care of his family instead. The Air Force didn't like it. They invested so much time and money in me that I was already past my contract date. They gave me a choice: return the money or serve as a non-commissioned officer for two years. I chose to enlist and re-enlisted twice.
During this time, my father was a sergeant at Ramstein Air Base in Germany. My father knew what I needed to hear, so he tricked me into getting him to 6F by simply saying the job "fit me." I'm glad he did it today. After showing up at vocational school without a uniform and not knowing what he was applying for, he went to Pope Field, North Carolina for his first assignment, followed by Yokota Air Force Base in Japan and Cannon Air Force Base in New Mexico. went to. Senior Master Sergeant moved to Vandenberg Air Force Base, California and retired to become a civil servant working at the same base. I regularly visited him with difficult questions, and on the rare occasion I was able to answer him, I was always delighted.
I worked at Cannon Air Force Base with incredible leadership and underlings, but unfortunately, for a number of reasons, I was burned out. because I wanted to get , but I didn't see the end. Every time I moved, I had to change schools and start a new program. I went to school at night, worked long hours during the day, and took care of my family in between. I needed stability and time to fully load the course.
After years of searching for a solution, I found out about the Career Intermission Program. This was an initiative that allowed airmen to take up to three years of sabbatical leave to pursue their personal goals. They can even move you to a location of your choice and keep some military benefits while you're out in exchange for a commitment of service when you return. I happily moved to California for
These three years have been a great blessing. I completed my degree and worked in the same office as my father as a General Schedule Resource Advisor. Upon returning to active duty, I came to Shaw Air Force Base in South Carolina while my father returned to Germany. Meanwhile, his younger brother, Second Lieutenant Noah Randolph, just graduated from the Reserve Officer Training Corps this summer. Dad also convinced him to join FM, so our clan is slowly taking over the career field! Keep an eye out for him at Wright-Patterson Air Force Base in Ohio this fall.
By the end of my three years, I felt refreshed and accomplished that I had collected a vast amount of FM knowledge from my father and completed my Bachelor's degree. I know there are many other professionals out there who may be as burnt out as I am, so I have come forward to share the opportunity the Air Force has given me. We have just reduced our service commitment, so if you are interested, now is a great time to apply.
The number of programs available to military personnel and civilians to personalize their service is staggering. The Air Force may choose to work in private enterprise, attend school full-time, change career fields, serve a mission, transfer to the National Guard/Reserve, compete on a professional sports team, attend culinary school, or go full-time into another service. or simply take a break from active duty. For more information on these programs, visit his website at myPers.
My time in the Air Force has taught me that there are no "cookie cutter" careers… mine certainly isn't! You should have knowledge of both.
(Article published in the July 2022 edition of the SAF/FM Online Newsletter)